Warfarians,
The time has come. The Arena Battleground is honored to host the war between the greatest rivals ever known, the Merkhadians and Kartefants of Warfare Online for the very last time. The last war of the Final 4 hours will take place on the 28th of May 2022, 8PM till 11:59PM GMT+8.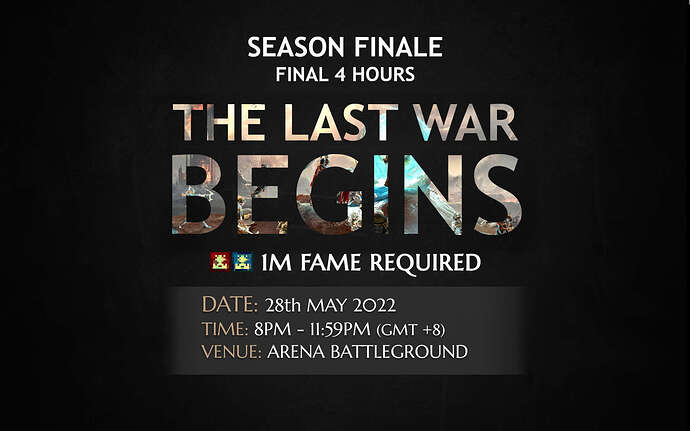 This is the war that will be remembered forever and the greatest of them all shall never be forgotten. In that being said, let us take a moment for all the wars ever experienced, all the emotions that were put through, the hard work and the inner spirit that has lead to this very day.
Gather fellow Humans, gather fellow Akkans, form parties and fight for the last time. Raise your weapons, put on your armor and march to the battleground, to complete your duty & fulfill your destiny One. Last. Time, Warfarians.
Note:

Only the Arena will have Fame Gain on 28th May 2022