Warfarians,
Before the most anticipated Final 4 Hours arrives, a bonus event is set to give those who are willing to defeat the Dreadnoughts the chance to obtain Bloodscarlet and Halcyon metals.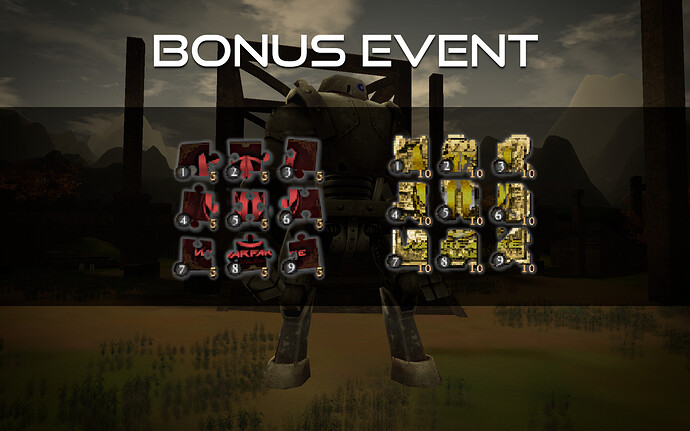 The Dreadnoughts appear in the Arena on the 25th, 26th & 27th of May 2022 from 10PM - 11:30PM GMT+8 with a Mystery Puzzle Boxes containing puzzle and stone pieces. Collect 5X Warfarian Puzzle pieces & 10X Warfarian Stone pieces, place the completed puzzles in Inventory Slot I & stones in Inventory Slot II and submit the claim at the forums.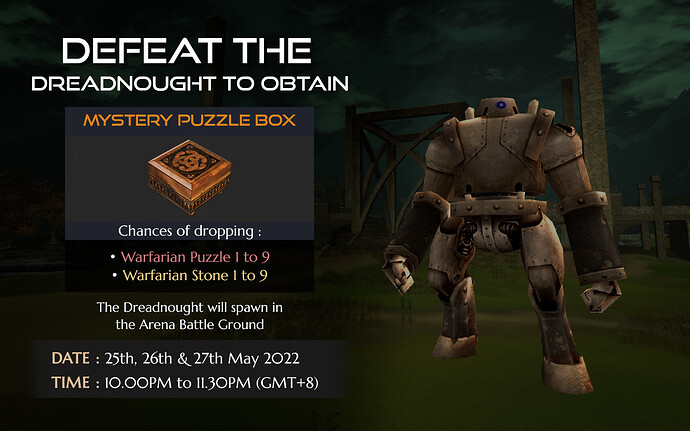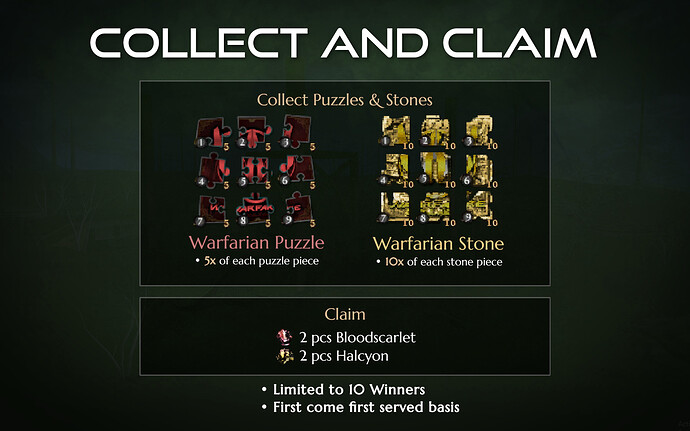 ---
CLAIM THE REWARD
Upon collecting the Puzzles and Stones which are both required to obtain the rewards, head to the following Claim Sections to claim the rewards:
Visit this link to Claim the reward: Claim Bonus Event Reward
Note:
Claims will be rewarded on a first come first served basis
Claims are limited to the first 10 winners only
Claims will be opened on the 25th -28th of May 2022
Claim rewards will be distributed to the winners on the 29th of May 2022
This events reward come in a pair, so it is required to obtain 5X Complete Warfarian Puzzle pieces & 10X Complete Warfarian Stone pieces to obtain 2X Bloodscarlet & 2X Halcyon.
Warfarians will NOT be able to claim either ONLY Bloodscarlet OR ONLY Halcyon as it is a joint reward with joint requirements.
Only one claim per web email is allowed
Additional note:
Submit the claim at the Claim Bonus Event Reward section and await for approval. You will receive a notification once approved and your post will be displayed.

Once your claim is approved, the materials provided in your inventory will be removed.

Submitting the claim without providing the materials required will not be approved & is considered manipulation which may result in a web account ban.