Warfarians,
The time nears for both races to head towards the Arena for a battle that will conclude this Season of the Salvators Dominion. Kartefants & Merkhadians that have adhered to the fame cap will soon fight till death to become top Warfarians this 29th of January 2022, 8PM till 11:59PM (GMT+8). For this war is no place for the fainthearted, the battleground will only be opened to Warlords those with 1M Fame at the very least…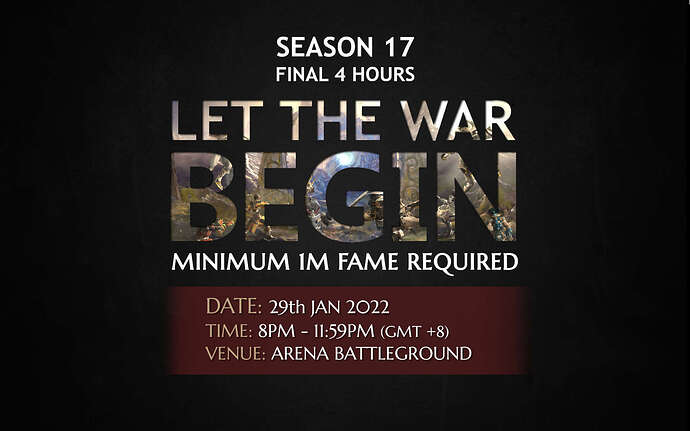 Note:

Fame Gain on other maps disabled during the Final 4 Hours.
Only the Arena will have Fame Gain during the Final 4 Hours.