Here are the steps on how to steam using Facebook live.
In order to take advantage of your videos, make sure to attach the following in the description:
Official Warfare Online Homepage Link
Referral Link
How to get your referral link:
Go to home page and login to your website account.
Go to referral page and you will have your own unique referral link.
Copy and send the referral link to your new recruit and make sure that the user signs up using your referral link
---
Note: Before you set your streaming app - make sure to set a 1366x768 resolution in your Warfare Setup for a smoother streaming frame rates.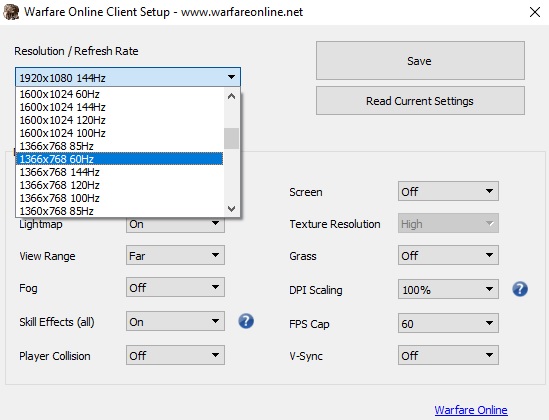 3. Copy link Stream Key (Ctrl + C button)
4. Open OBS and Add Sources (Window Capture)
5. Select Window to [engine.exe]: Warfare Online
6. Go to OBS Setting > Output > select Simple > Set Bitrate 4000
7. Go to OBS Setting > Video > For high quality video streaming
Note: We advise to use 1280x720 for both Base and Output resolution in order to maintain a good amount of frame rates and avoid video distortion during your live stream.
6. Go to OBS Setting > Stream > select Facebook Live > Paste Stream Key
7. Start Streaming
8. Insert Caption and game and Click Go Live
You're now live on Facebook, where your friends can watch you play Warfare Online.
For more details watch here https://www.youtube.com/watch?v=qHodUCgvtfo
*Credits to Tomsguide.com for the guidelines