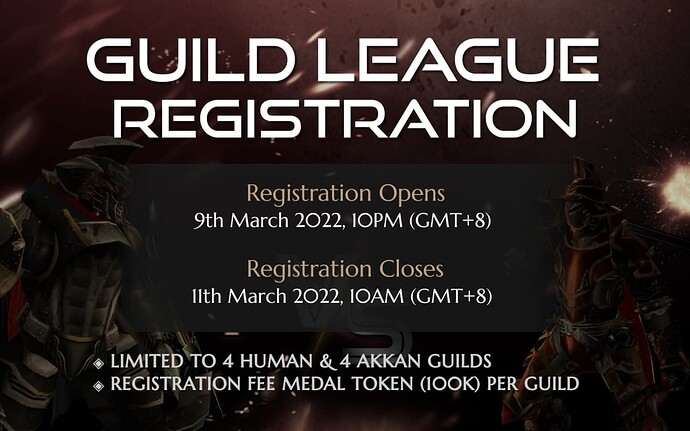 Note:
Medal token(100K) has to be in the guild master's inventory for successful registration process
For more information on Rewards, Mechanics, Rules & Regulations, visit Guild League [BETA] Launches.
The first 8 guilds which are limited to 4 Kartefant Guilds & 4 Merkhadian Guilds to provide complete registration details as follows will be locked in for the Qualifying Round on Day 1.
Provide the following information by copy pasting & replying to this post below.

Guild Registration Details:

Guild Race (Human/Akkan):
Guild Name:
Guild ID:
Guild Master Character Name:
Medal token(100K) in guild master character inventory (YES/NO):
Note:

Obtain Guild name & Guild ID information here: Guild Statistics
Only registered guild ID's will be allowed to enter the map so do not use a different guild once registered.
---