Greetings Warfare Community!
Here is a simple guide for the Rampage quest.
Here is the youtube link for the Rampage Armor set preview: https://youtu.be/Ul55LFJpVhY
Note: As of July 2018, the chances of obtaining a rampage part from the rampage sack has been increased.
The NPC for the Rampage quest are in the following location:
Human : Addon Keep
AKkan : Wirtz Keep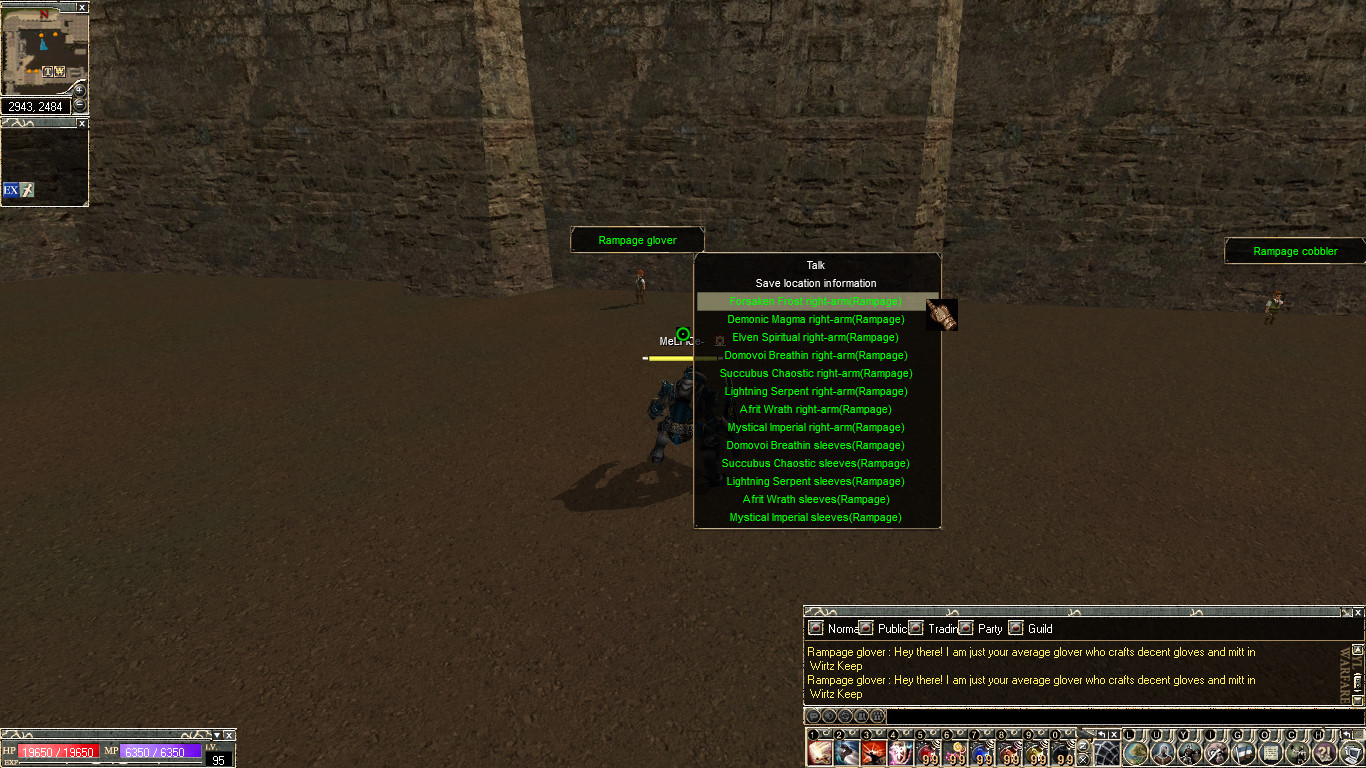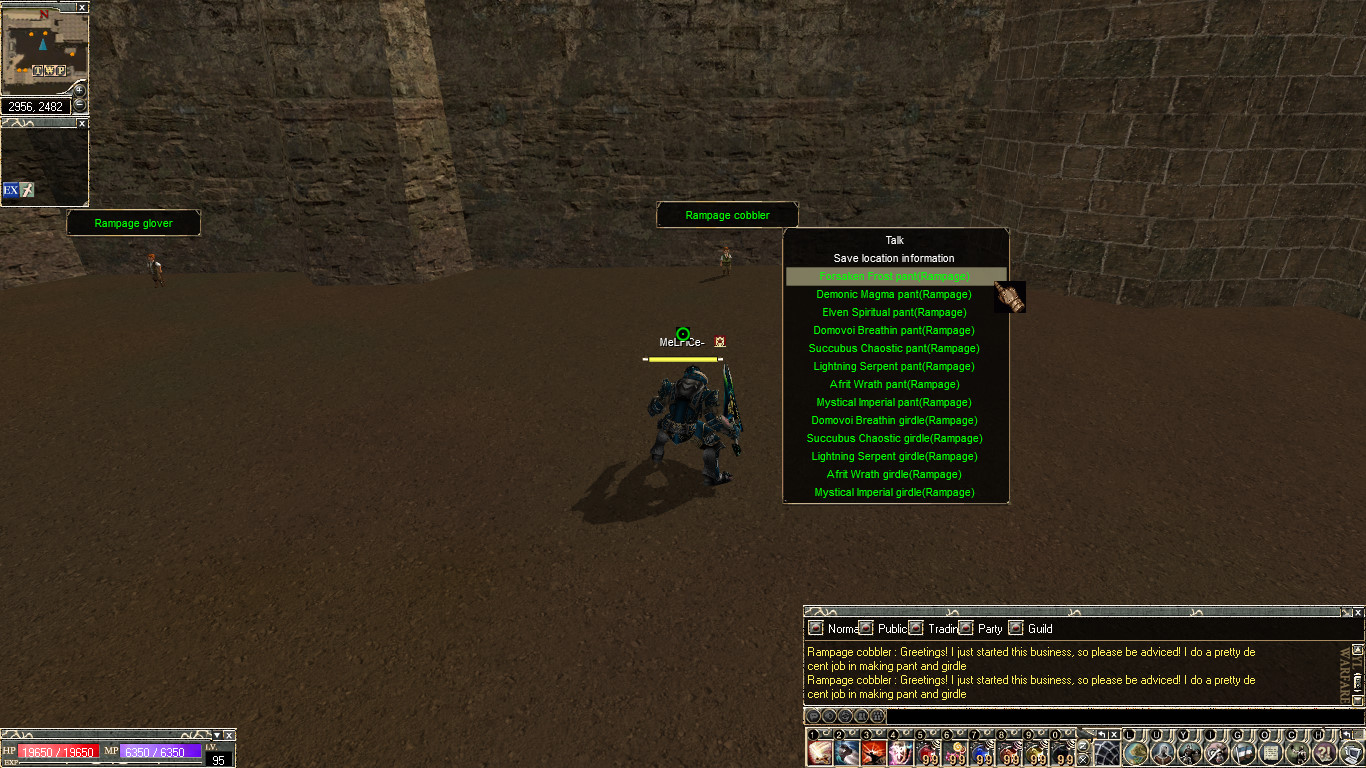 Take note: Required essences are dropped by the specified rampage monster in the quest.
Location Rampage Monster :

Essence of Monster drop :
Alastica Knight : Forsaken Frost Essence (120con)
Magma Golem : Demonic Magma Essence (131con)-
Forest Keeper : Elven Spiritual Essence (136con)
Maeonia Manion : Domovoi Breathin Essence (140con/dex)
Zelus : Succubus Chaostic Essence (145con/dex)
Sephirox : Lightning Serpent Essence (150con/dex)
Tauroi Khalkeoi : Afrit Wrath Essence (155con/dex)
Naga Royal Knight : Mystical Imperial Essence (165con/dex)
Here is the list of Monster NPCs that drops the required items:
GLOVES
Gray-white glove(CON) : Aberrant Elepan/ Dark Knight Robber
Goshawk glove(CON) : Lion Mage/ Elepan
Gauze glove(CON) : Dullahan/ Relive Demon
Mystery glove(DEX) : Lion Mage/ Relive Demon
Heretical glove(DEX) : Dark Darklin/ Halberd Warrior
Dodge glove(DEX) : Halberd Cacique/ Dullahan
BOOTS
Hero's boots 2(CON) : Minotaur/ Naga Warrior
Hero's boots 3(CON) : Mask
Wood boots 2(DEX) : Halberd Cacique/ Pterosaur
Wood boots 3(DEX) : Elepan/ Mask
RIGHT-ARM
Keathert right-arm(CON) : Halberd Warrior/ Dark Knight Robber
Keathert right-arm 2(CON) : Pterosaur/ Lion Mage
Keathert right-arm 3(CON) : Dark Darklin/ Relive Demon
Keathcarlo right-arm(DEX) : Halberd Cacique/ Relive Demon
Keathcarlo right-arm 2(DEX) : Minotaur/ Naga Warrior
Keathcarlo right-arm 3(DEX) : Aberrant Elepan/ Omurten
PANTS
Nagual pant(CON) : Halberd Warrior/ Dark Knight Robber
Antiquity leather-pant(CON) : Omurten
Rheia chaparejos(CON) : Dark Darklin/ Pterosaur
Grace girdle(DEX) : Halberd Warrior/ Naga Warrior
Rheia talon-girdle(DEX) : Lion Mage
Grace talon-girdle(DEX) : Mask / Relive Demon
Step of making Rampage Quest
Example
Step 1 : Take the Rampage Quest

Step 2 : Collect item required

Step 3 : Claim reward from NPC

Step 4 : Right click to open the Rampage sack